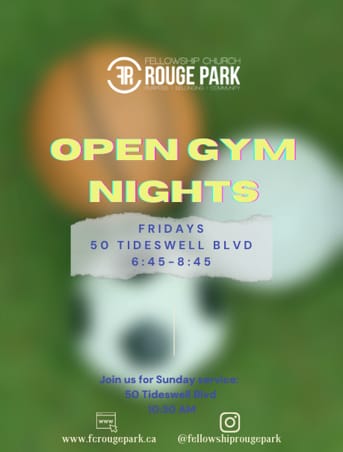 Open Gym Nights (Basketaball & Voleyball)
Fellowship Church Rouge Park hosts basketball and volleyball open gym nights from 6:30 pm to 8:45 pm.
A brief message about God will also be given at around the halfway point. All are welcome regardless of background or belief. The atmosphere is friendly and it is just as much a chance to make friends as it is a chance to get a good game of sports.